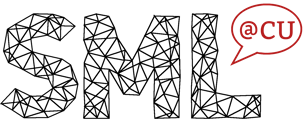 Social Media TestDrive encourages youth to become prosocial, productive members of the digital world through digital citizenship education and experiential learning in a simulated, realistic social media environment.
Our vision is a kind, safe social media world in which people connect and engage in prosocial ways.
Social Media TestDrive is an interactive educational platform created by researchers in the Cornell University's Social Media Lab in collaboration with Common Sense Education.
TestDrive is an educational program that lets young people learn and practice digital citizenship skills through a social media simulation. Like a driving simulator for young people learning to drive a car for the first time, TestDrive provides a simulated experience of realistic digital dilemmas and scenarios that young people may encounter as they enter the social media world. Each TestDrive module is designed to teach a specific social media skill, such as managing privacy settings, smart self-presentation, upstanding to cyberbullying, and news literacy.
TestDrive looks and feels like a real social media site, but all the content on the site has been created for instructional purposes. Young people interact with the content through instructions that lead them to build new knowledge and skills, allowing them to practice important social media skills without worrying about negative consequences.
You can access TestDrive modules at the following link: http://app.socialmediatestdrive.org. For guidance on how to use TestDrive, please refer to the "For Educators" and "For Parents" sections of our website.
Please contact us at socialmediatestdrive@gmail.com if you have any questions!
Program Director: Dr. Natalie Bazarova. Dr. Bazarova is an Associate Professor in the Department of Communication and the Director of the Social Media Lab at Cornell University.
Program Advisor: Dr. Janis Whitlock. Dr. Whitlock is a Research Scientist at Cornell's Bronfenbrenner Center for Translational Research and the Director of The Cornell Research Program on Self-Injury and Recovery.
Content Director and Project Manager: Dr. Yoon Hyung Choi. Dr. Choi is a Postdoctoral Associate in the Department of Communication at Cornell University.
Technical Director: Dr. Dominic DiFranzo. Dr. DiFranzo is an Assistant Professor in the Department of Computer Science & Engineering at Lehigh University.
Evaluation Director: Amanda Purington. Ms. Purington is the Director of Evaluation and Research at ACT for Youth and a graduate student in the Department of Communication at Cornell University.
Application Developer: Anna Spring. Ms. Spring is an Applications Programmer in the Department of Communication at Cornell University.
Development and Testing of TestDrive Prototype
Jessie Taft, Rhoda Meador, Program for Research on Youth Development and Engagement (PRYDE), Bronfenbrenner Center for Translational Research, and NYS 4-H educators.
Curriculum and Content Development
Carmen Chan, Richa Deshpande, Danielle Freedman, Brenna Garcia, Yanni Kaldis, Molly Nagel, Giesha Nunez, Alex Rauter, Emily Schemerhorn, Yutong Zhou, Erin Chen, Kelly Stone, Colton Zuvich, and Ashley Win.
Website Development
Nika Ablao, Carina Crabbe, Sierra Stone, Cindy Xu, Hyun Seo (Lucy) Lee, and Dan Cosley.
Social Media TestDrive is supported by the generosity of Becky and Jim Morgan and National Science Foundation award #1405634.