Teach digital citizenship skills and online prosocial behaviors
Social Media TestDrive prepares young people for real-life experiences in the digital world through learning and practicing within a realistic social media simulation. Our modules are aligned with Common Sense Education's Digital Citizenship Curriculum.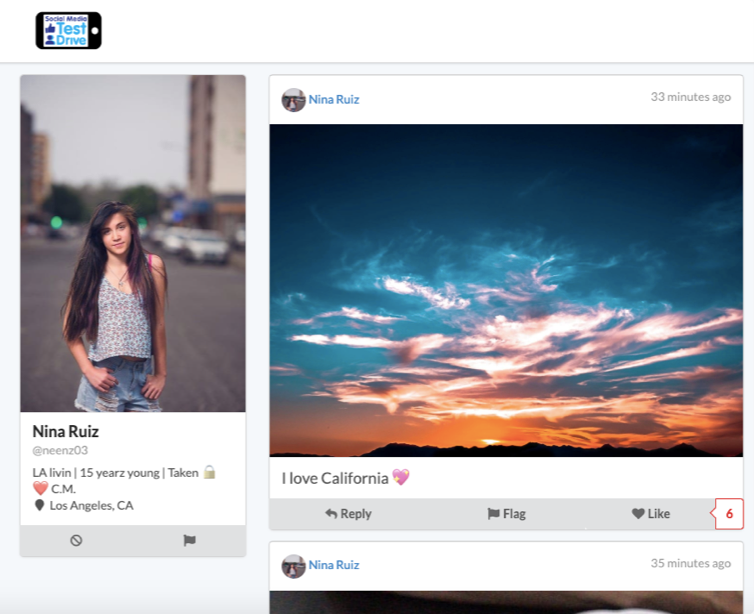 Social media education for today's youth
Social Media TestDrive provides a simulated experience of realistic digital dilemmas and scenarios that young people may encounter as they enter the social media world.
A space for reflection and open conversation
Social Media TestDrive helps you lead open, meaningful conversations with your students about social media.
Use the reflection and quiz questions at the end of each module to evaluate students' understanding of key social media concepts and to spark individual or group discussions.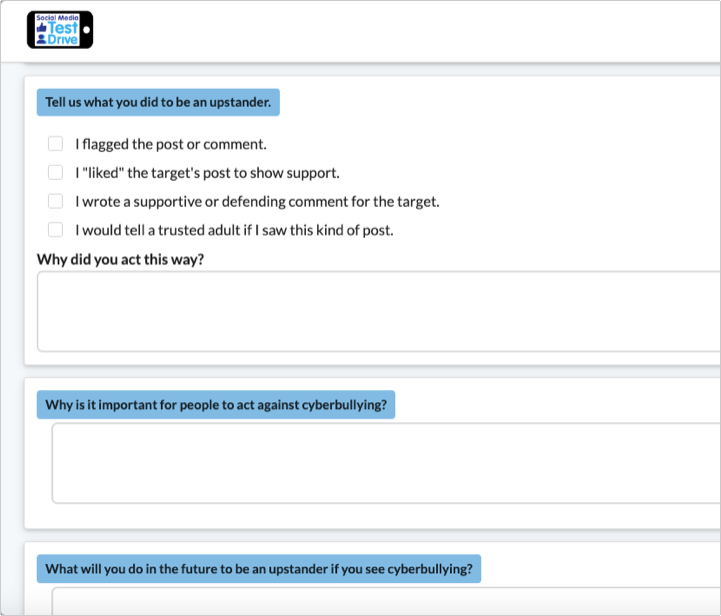 Regular newsletters with our latest news
The Social Media TestDrive team regularly sends newsletters to educators who are using TestDrive with the latest news about Social Media TestDrive.
Our past newsletters can be found here.
To join our e-mail listserv and receive future newsletters, click the button below, then press "Send" to join.
Do you have more questions?
Check out our Educator Guide and FAQ for more details about how educators can use Social Media TestDrive, or contact us using the e-mail below.