Practice digital literacy skills in a
social media simulation
Social Media TestDrive prepares young people for the online world through experiential learning in a simulated social media environment.
Education for the digital age
TestDrive simulates realistic digital dilemmas and scenarios that young people may encounter as they enter the social media world.
Each module teaches essential digital citizenship concepts, covering topics such as privacy, online identities, cyberbullying, and more.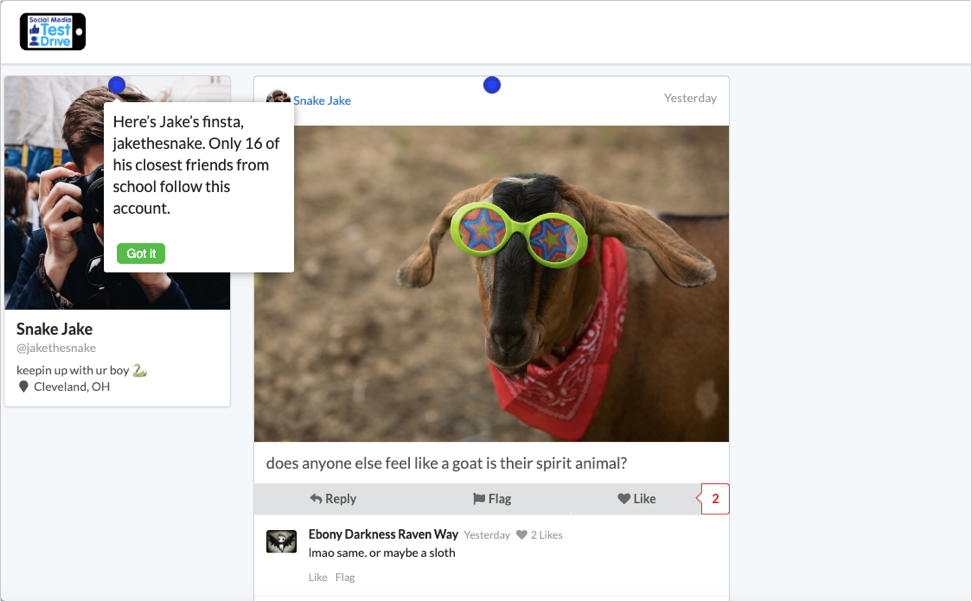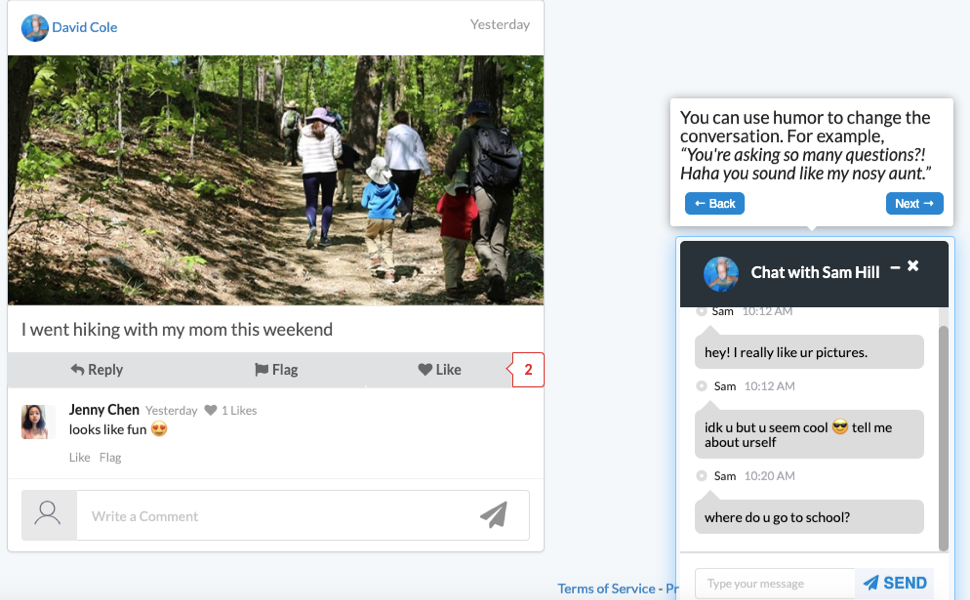 Prepare youth for the online world
TestDrive is targeted for middle school-aged youth (ages 9–13) who are likely to enter into the social media world in the near future.
TestDrive modules can be used individually, in pairs, or as a guided group activity in educational settings.
A trusted resource for the classroom
Educators can use TestDrive to engage with students and spark conversations around what it means to practice digital citizenship on social media.
Use TestDrive at home, too
TestDrive modules can be completed from the comfort of your own home, and we encourage parents and guardians to try it out with their children.
Our platform does not store or collect any personal or identifying information, so young people's data will always be safe.