Help us test TestDrive! Use Social Media TestDrive with your students in the months of May and June and help us learn how well it works. You will receive a $75 Amazon gift card if you participate in our evaluation study. Please contact us to learn more! You can also find more information here.
Teach digital citizenship skills and online prosocial behaviors
Social Media TestDrive prepares young people for real-life experiences in the digital world through learning and practicing within a realistic social media simulation. Our modules are aligned with Common Sense Education's Digital Citizenship Curriculum.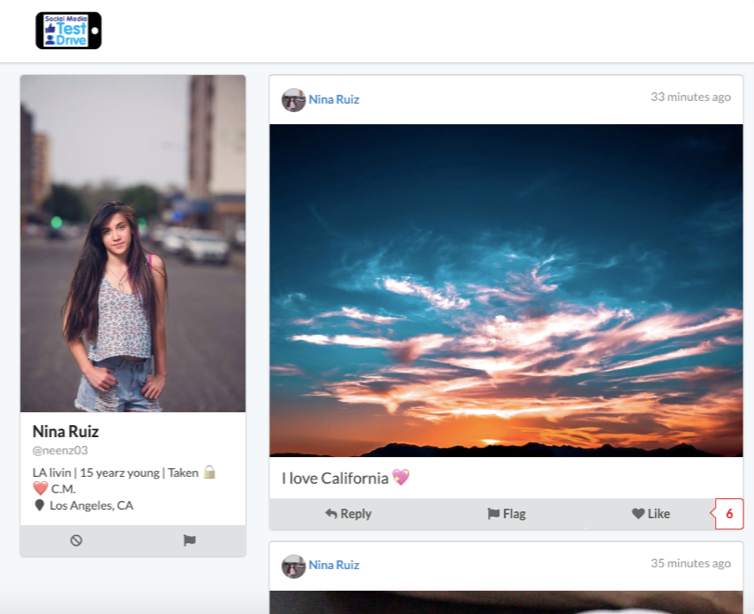 Social media education for today's youth
Social Media TestDrive provides a simulated experience of realistic digital dilemmas and scenarios that young people may encounter as they enter the social media world.
A space for reflection and open conversation
Social Media TestDrive helps you lead open, meaningful conversations with your students about social media.
Use the reflection questions at the end of each module to spark individual or group discussions.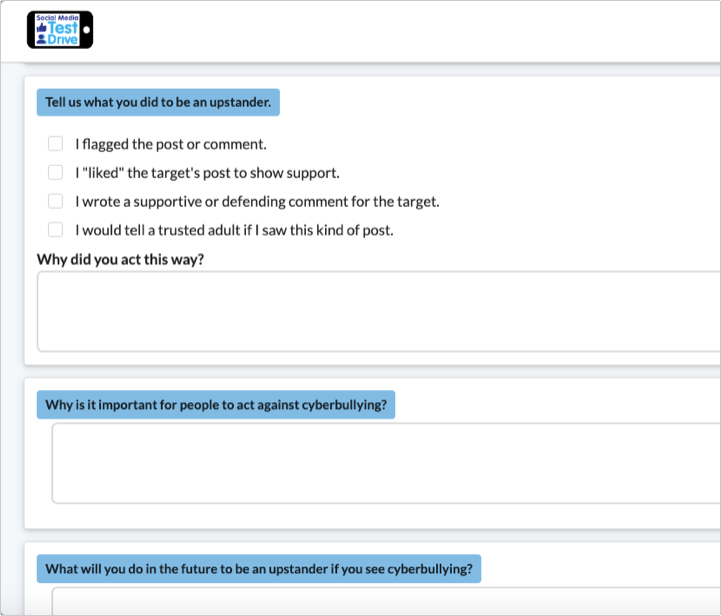 Do you have more questions?
Check out our Educator Guide and FAQ for more details about how educators can use Social Media TestDrive, or contact us using the e-mail below.